New research just published by diamond guru's, the De Beers Group have identified a shift in the trend of purchasing diamonds.
De Beers CEO Bruce Cleaver advises "While the giving of diamond jewellery as a token of love and commitment continues to constitute the majority of purchases, it's encouraging to see these additional sources of demand emerge. It's also great to see women buying more diamond jewellery for themselves in recognition of their achievements, or simply because they want to and they can."
The three trends include:
A change in personal relationships – diamonds aren't just for engagement rings and marriage but now being purchased to mark important milestones in life, such as a new job or promotion.
Women's continued and increasing participation in the economy also leads the way for "self-gifting". This is underpinned by research that more than 25% of diamond jewellery bought in 2016 from the 4 main consumer countries, was self-gifted.
More women are identifying more readily with their femininity and wishing to celebrate this more, recognising wider emotions, including strength, confidence and empowerment.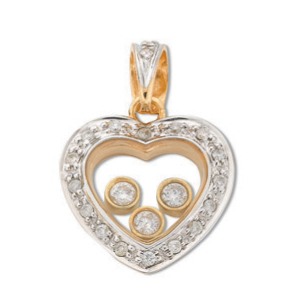 14th Sep 2017 | Posted by Andy Woodman, Ophir Jewellery
Recent Posts
These are some of my favourite books on Jewellery and Gemstones. I thought that I'd share them with …

6th Jan 2019 | Posted by Andy Woodman, Ophir Jewellery

A Visit to Elements 2, A Festival of Scottish Gold and Silver Posted by Andy, Ophir Jeweller …

6th Jan 2019 | Posted by Andy Woodman, Ophir Jewellery

Our commitment to hallmarking.When it comes to manufacturing jewellery and silverware, precious met …

15th Jul 2018 | Posted by Assay Assured, Assay Office, Edinburgh