Top fashion company Michael Kors is scooping up footwear and accessories brand Jimmy Choo for just over £1 billion - Choo was valued at around £700 million earlier this year.
Jimmy Choo's assets include 150 company-operated retail stores and 60 franchise stores but have seen a slowing of sales in recent years.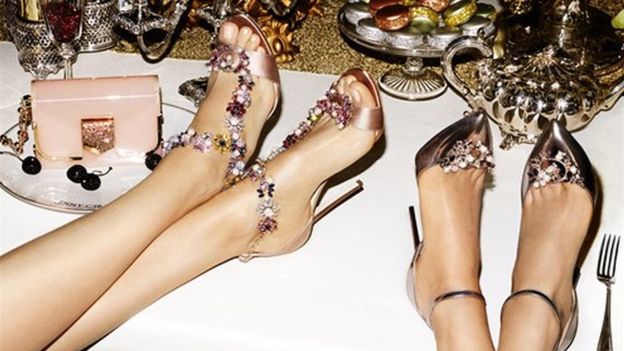 Analysts say that this a move upmarket for Michael Kors and may halt the 100 shop closures that were announced by the Kors group in May of this year, and bring some buoyancy to it's plunging sales figures.
(Image from BBC)
28th Jul 2017 | Posted by Andy Woodman, www.Ophir Jewellery.co.uk
Recent Posts
These are some of my favourite books on Jewellery and Gemstones. I thought that I'd share them with …

6th Jan 2019 | Posted by Andy Woodman, Ophir Jewellery

A Visit to Elements 2, A Festival of Scottish Gold and Silver Posted by Andy, Ophir Jeweller …

6th Jan 2019 | Posted by Andy Woodman, Ophir Jewellery

Our commitment to hallmarking.When it comes to manufacturing jewellery and silverware, precious met …

15th Jul 2018 | Posted by Assay Assured, Assay Office, Edinburgh