Posted by Andy Woodman, Ophir Jewellery on 6th Jan 2019
These are some of my favourite books on Jewellery and Gemstones. I thought that I'd share them with you.
Each of these great books give a great insight and cover a broad spectrum of historical and modern jewellery to easy pick-up's, dipping into the A-Z of gemstones.
Understanding Jewellery by David Bennett & Daniela Mascetti. ISBN 978-1851494309
A weighty tome and a must for every jewellery lover. There are 10 glossy chapters of important and simply stunning pieces of jewellery from the late 18 th century to the 21st century, with an extensive foreword of some 50 pages introducing, gemstones, their qualities, treatments and flaws. Don't worry, it's very easy reading with 100s of large detailed pictures. A superb jewellery source book in every way. Pages 490.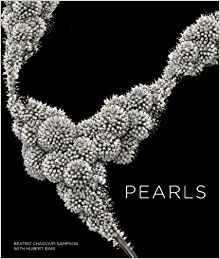 Pearls by Beatriz Chadour-Sampson & Hubert Bari ISBN 978-1851777556
A source book for important pearl jewellery throughout history – from antiquity to present day. Featuring dozens of glossy pictures and royal portraits wearing their pearl jewellery, setting their design and look in true context. Published by V+A Publishing (Victoria & Albert Museum) Pages 160

Secrets of the Gem Trade: The Connoisseur's Guide to Precious Gemstones by Richard W. Wise. ISBN 978-0972822381
A large foreword on concept of gemstones, what makes them "precious", and re-examining the Four "C"'s. Features beautiful large pictures of gemstones chapter by chapter, including the "main" gemstones diamond, sapphire and emerald, but also tourmaline, pearl, and quite interestingly "Aristocratic Agate". Available on hardback and softback versions. Pages 261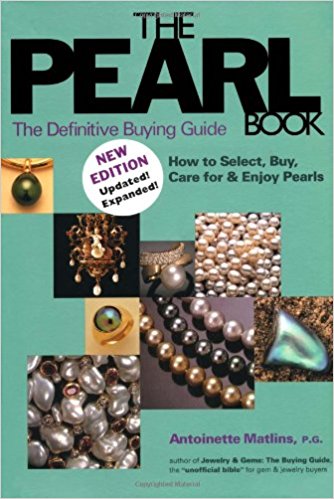 The Pearl Book: The Definitive Buying Guide (Pearl Book: The Definitive Buying Guide; How to Select, Buy,) by Antoinette Matlins, PG
ISBN 978-0943763545
The first of my two Matlins offerings. As it says, "definitive". This book takes you through the basics of pearls, how they form, what to look for, how to differentiate quality and choosing a pearl that will last. There are two chapters on renowned experts and great jewellers speaking about pearls. Did you actually know you can peel a pearl ?
A great little book if you want to know more about pearls – the gem, and not just pearl jewellery history – although this is touched on too. 16 pages of colour pictures. Pages 209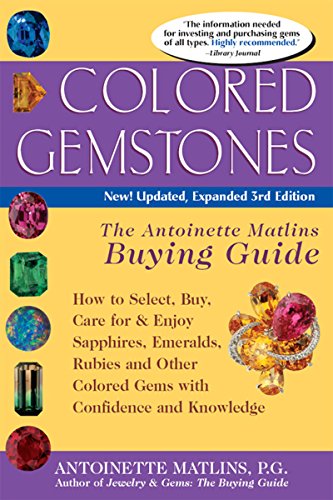 Colored Gemstones 3/E: The Antoinette Matlin's Buying Guide by Antoinette Matlins, PG ISBN 978-0990415275
And the second Matlins guide. Easy read with 16 colour pages showing gemstones in their colour "families" as well as stunning contemporary carved gemstones, and jewellery. A good all round engaging source book from Alexandrite to Zoisite. Pages 180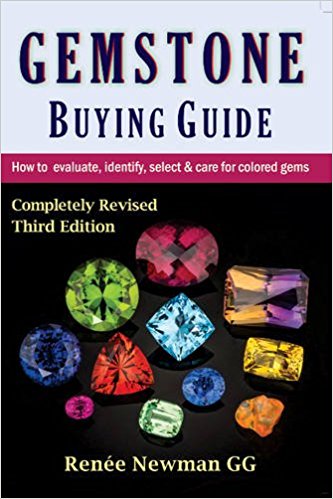 Gemstone Buying Guide: How to Evaluate, Identify, Select & Care for Colored Gems by Renee Newman GC ISBN 978-0929975511
A really nice "pick up and read" informative book with colour pics throughout with chapters on colour cut clarity, treatments etc, and how to judge them. The coloured pics are stunning, showing not just the stones, but mounted in some amazing pieces of jewellery. There is a great article on Jade with a colour value chart, and on opals, two very under-rated gemstones in the UK, and much misunderstood. A nice companion guide to go with Matlins "Colored Stones" – above. Pages 150
Ruby & Sapphire by Richard W. Hughes ISBN 978-0964509719
Rounding up my collection of favourites is another weighty tome. And it is simply a stunner. From astounding photography, ruby and sapphire throughout the ages to present, this is THE BOOK for all who love these stones, be it a humble jewellery buyer, or a top professional. The finest quality, like rubies and sapphires, does not come cheap. This is the collectors book, make no mistake. Pages 730
Whatever you choose from these great books on jewellery, pearls and gemstones, you won't be disappointed,and any would make a superb present.
Happy reading
Andy, Ophir Jewellery